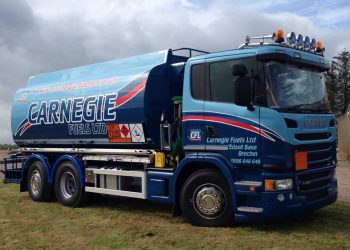 Knowing that we offer a next day delivery service on our fuel, with the ability to deliver the same day in emergencies.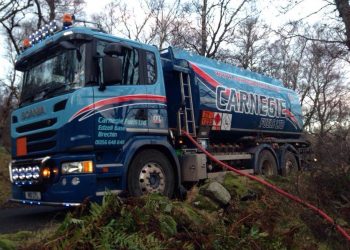 A Budget payment plan can be set up to spread the cost of your deliveries throughout the year. Click here to download an application form.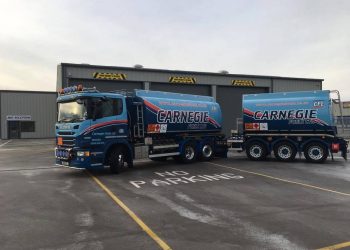 Real-time price information
We will provide you with competitive prices reflecting the current market therefore enabling you to make an informed decision.
Fuels & Services
DOMESTIC
Carnegie Fuels delivers Home Heating Oil, also known as Kerosene, 28 Second Oil, Burning Oil, Standard Kero, and C2 Kero. We have a unique commitment and pride ourselves in understanding our customers needs, wherever you may be, offering dependability whenever you need us. We can also arrange for your boiler to be serviced by a third party OFTEC registered heating engineer.
AGRICULTURAL & OFF-ROAD VEHICLES
Carnegie Fuels Ltd supplies Red Diesel, also commonly known as Gas Oil, 35 Second Oil, Agricultural Diesel, Tractor Diesel, and Generator Fuel, for use in off-road vehicles in the agriculture, horticulture, construction and forestry sectors. We believe in working with our communities to ensure we make a valuable contribution to rural as well as farming communities.
COMMERCIAL & INDUSTRIAL
Carnegie Fuels supplies Diesel, also commonly known as White Diesel, DERV, D2, Road Diesel and Transport Fuel, suitable for use in all road vehicles powered by a diesel engine. We deliver quality fuel at a competitive price with next day delivery, because we believe in supporting these local industries and providing a dependable response to your fuel requirements.
LUBRICANTS
Carnegie Fuels supplies a full range of lubricants from TOTAL. TOTAL is renowned for producing some of the best high quality lubricants available on the market today. TOTAL have oils and greases to meet the needs of an extremely diverse range of applications. We are happy to advise on lubricants for automotive, industrial, agricultural and specialist applications.
OIL TANKS
Carnegie Fuels offers a full range of durable plastic oil tanks by Titan Environmental providing innovative, safe and reliable oil & fuel storage solutions. Titan Environmental products continue to be the first choice for homeowners, contractors, developers and businesses. All Titan tanks are manufactured to the very highest of standards that far exceed all current safety regulations. We can organise the replacement of your existing tank.
TANK SENSORS
The Oil Watchman is a award winning wireless electronic monitoring system, from Kingspan Environmental, which continuously and accurately measures the level of oil in your tank. The system is quick and easy to install providing an indication of oil level from the comfort of your home or office. The range of Watchman systems also offers protection against fuel theft & leakage with an alarm system, that is automatically activated, if there is a dramatic drop in oil levels.
HEATING OIL ADDITIVES
Carnegie Fuels supplies heating oil additives to improve the efficiency of your central heating system. Using Premium Plus Heating Oil Additives results in a cleaner boiler, less sludge build-up, lower carbon build-up, lower running costs and a more effective central heating system. Furthermore with the high cost of today's diesel fuel, fuel additives that reduce fuel consumption, increase vehicle performance and extend the life of fuel hardware.
AUTHORISED TEST FACILITY
From our workshop in Brechin we run a dedicated ATF lane where statutory Heavy Goods Vehicle (HGV) testing and Public Service Vehicle (PSV) testing is carried out by Vehicle Operator Services Agency (VOSA) staff using approved equipment. If your HGV or PSV fails the test and needs repairs they can be done in our workshops. Quick repairs can usually be done promptly so your vehicle may not even have to leave the testing station.
Testimonials
Di
We have used Carnegie Fuels for our heating oil since we moved 16 years ago. Always, always prompt service (same day mostly) & they came to our rescue one Saturday when we discovered we'd completely run out of oil. There's no reason to go elsewhere for oil – Carnegie Fuels deliver – every time.
Steve
Thankfully Carnegie contacted myself today and has made every effort to help solve my last delivery, I would like to thank them for there efforts today and hope to deal with you again soon.
Danielle
Owner
Rainy Day Fun
After moving to the country over 2 years ago and no having a clue about heating oil, Carnegies were very friendly and gave me lots of advice before our 1st delivery . Also delivered next day when o suddenly ran out and will as we both work , it's great to know it hassle free delivery too!! Thank you !
Cait
Partner
Carte Blanche Decorative Painters
Having used a number of oil companies over the years who let us down or were horrible to deal with, we felt "saved" by Carnegie Fuels. Never have we had such prompt and cheerful service. That and they are an independent. Can't recommend them highly enough.
Request a call back.